Material Matters – Our Story
During the Covid-19 pandemic we have been so lucky.
Luckily we have kept our Guest House/Hotel open to support key and essential workers.
Being in a position to provide hotel accommodation is great, but a freshly cooked breakfast has been the best surprise.
These times have been hard the first Lockdown was such a shock and we are currently in Lockdown 4.
However by being in touch with Conwy County Council we have kept our Guest House doors open.
We have met some amazing people through this pandemic, all have been so grateful to have a clean, comfortable place to stay that felt like home.
Serving breakfast was not permitted so we became the hub to help a local community group. "Scrubs Up Colwyn Bay and Beyond"
The place was full of donated fabric, bedding and items once completed by our local Colwyn Bay and beyond volunteers. (As far as Caernarfon and up to Flint).
The local community stepped up to the challenge and all felt they were helping and giving back.
500 Scrub Sets were supplied to the local NHS, care services and scrub bags for the Welsh Ambulance Services.
Once the urgency subsided and donations used or passed on, we then gave our breakfast room a complete re-decoration ready for re-opening in July 2020.
We are chomping at the bit to show, in real life, the changes we have made and the new practices of social distancing being adhered.
Some Fantastic friendships were made that will be treasured.
"Appetite for Life"
To understand more of our story take a listen to our podcast interview.
The lovely Karen Kelly podcaster and author, for her "Appetite for Life" series.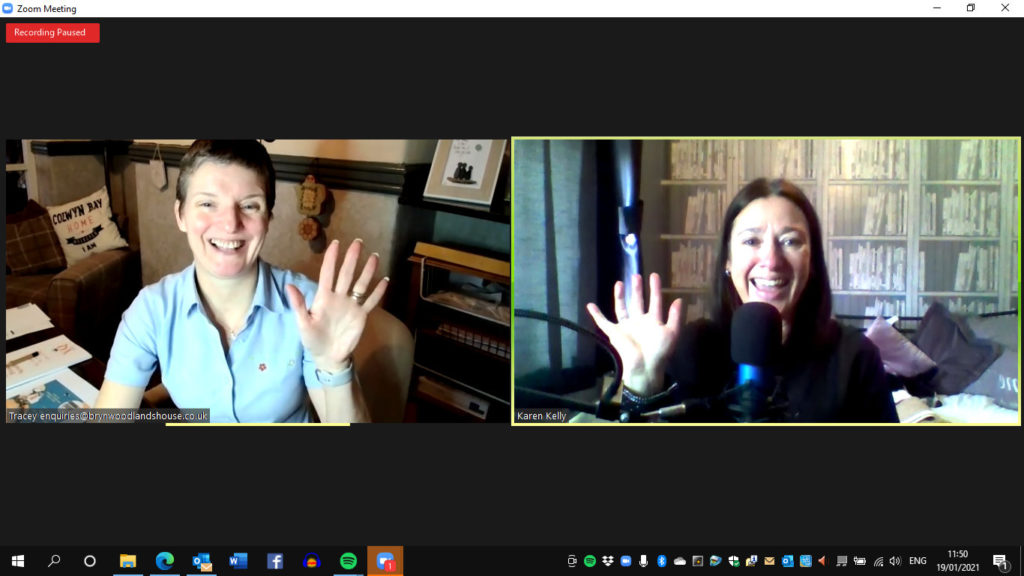 Follow us on Facebook and Instagram to where we share more of our story